If you have an old and salvaged Holden vehicle, accumulating dust on your property, it might be quite intimidating for both you and your neighbours. The best thing you can do is sell it to a Melbourne's local car wrecking service. This is a smart option through which you can dispose it without lifting even a solitary finger.
All the auto dismantling companies in Victoria, buy and collect unwanted cars, trucks, vans, SUVs, Utes and 4×4's. After this, they take them to their salvage yards to wreck and recycle. This means you can get rid of your unwanted Holden without any hassles. To the top of this, you will also get some good cash for cars.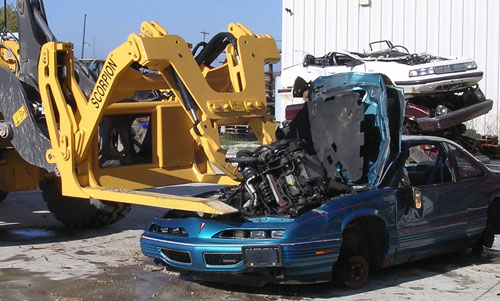 Just make sure that you hire the trustworthy and consistent Holden Wreckers in your area.
Obligation free quotations
If you call the local vehicle wrecking crews, these companies will offer you free cash quotes with no obligations attached. However, you can also fill out the simple form given on the webpage of all auto removal companies. You must provide them all essential details of your Holden including its age, make or model.
Get Free Removals- no hidden charges
The auto removal outfits will come to you to remove your Holden, while you can just sit back and enjoy their convenient services. Beside this, they won't charge you any removal fee and nor deduct the removal expenses from the cash you will get in return for your vehicle.
Sell your Holden, any condition
If your Holden is damaged in a collision, such that it has been declared a complete write-off. It will be of no use for you and you can easily dispose it of by using your local Holden wrecking service. They buy all vehicles from those that are in a good working order to those that are a total loss.
Cheap Second hand Holden parts
Often it can be a major trouble for you to get a quality part to fix your beloved Holden. But getting in touch with Auto dismantling services will resolve this problem. Because they have a huge range of quality used Holden parts at reasonable prices.
Accept all Holden models
Since these companies are able to make  good money by selling wrecked vehicles for parts. It doesn't make sense for them to restrict to some particular models. All Holden models are a fair game for them. This means they will happily buy your Holden whether it is an Astra, Commodore, Colorado, Rodeo, Epica, Berlina, Frontera, Cruze, Camira or any other model.