With every passing day, Japanese vehicles are gaining more and more admiration and loyalty from its owners. This is because these vehicles prove to be the best companion of auto owners in the long run. These cars run very smoothly on roads and give a wonderful driving experience to its owners.
However, as everything come with its pros and cons attached to it. Japanese automobile too have some pros and cons, but its cons are so less that they can be simply overlooked.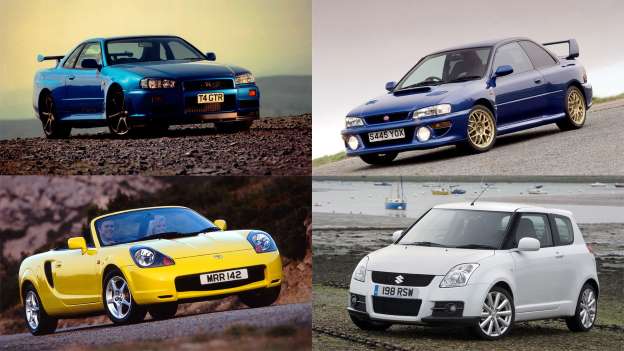 Here, take a look at the top benefits that every Japanese vehicle offers to their owners.
High level of Quality
Japanese automobiles have unrivaled all competitors in the world market with its top quality models. These automobiles come in immaculate condition this is because the Japanese government has set very stringent auto emission test standards. If any vehicle doesn't clear this test, then it is banned to be driven on the roads. Additionally, whenever a vehicle is sold either from Auction houses or Dealerships it is fully inspected before it is handed over to the owner.
Because of their superior quality makes and models these automobiles are having good brand loyalty. When it comes to fixing and repairing them one can easily buy used Japanese car parts from their local Japanese recyclers or wreckers.
High Fuel Economy
If you are looking for the best vehicle to be economical on roads, then Japanese cars might be just what you need. With the help of innovative technology, Japanese automakers have manufactured some of the most fuel-efficient automobiles. In fact, Japan is manufacturing hybrid vehicles as well that offer much more fuel economy than traditional ones. This is on top of its low-cost feature and so you can save more money even after buying it.  
Affordability
Conventionally, Japanese automobiles have been associated with affordability, reliability and low maintenance costs. The reason behind this is greater competition in the Japanese auto market. Even its used vehicles are available at low prices at Auction houses and dealerships.
Reliability
Most of these automobiles are still in perfectly fine condition and running smoothly on roads. Therefore, it is a less expensive and more convenient way to move on roads. And, if they are properly looked-after, they will last for years. One of the best examples is the statistical data which represent the reliability offered by Japanese vehicles in the Caribbean Islands. Furthermore, according to a survey, it is considered to be the most reliable automobile according to 70-80% of folks living in Tobago and Trinidad. As a result, it is the top pick for people living there.
Green vehicles
Since these automobiles have great fuel-efficiency, they release very less quantity of harmful substances. Therefore, they are popular as Green cars across the globe and help in keeping the environment safe and clean.
Equipped with innovative technology
These automobiles are equipped with avant-garde features and so own impressive safety reputation in the world auto industry. It provides Japanese owners safe, comfortable and enjoyable rides.
Final words
Our best advice for you is to buy a model that is a more hassle-free and safe way to drive on roads. If you buy the correct vehicle of your choice in the first place and properly maintain it, it can be run for longer periods.  These cars also have great residual value and can be leased or sold at a good price. You can find reputable Japanese Wreckers in your area that will buy for good cash value.
You can absolutely consider buying a used Japanese vehicle, it will offer you performance, value and durability same as new one. However, make sure to authentic and reputable dealership.